August has been a busy month for us here at TDI, and we've been hard at work on producing some big content that we will announce soon. Here are the highlights of our regular blog content, but keep an eye out on our blog page, Twitter, and LinkedIn to see the latest from us. 
Our main priority this month was to drive discussion on recent high-profile ransomware attacks and what needs to change in the cybersecurity industry. We also announced CnSight's new Risk Management enterprise module that helps businesses register and manage risk by assigning actual business risk to actionable organizational security improvement initiatives. TDI is also honored to have had two members of our leadership team be nominated for CyberScoop's 2021 50 Awards.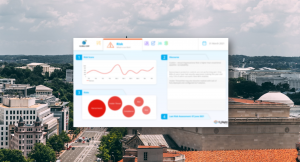 [August 6th, 2021] Risk Registered? How are you managing? — Tetrad Digital Integrity (TDI), a world-class cybersecurity firm, is pleased to announce a new enterprise module called RisknSight which offers the ability to seamlessly create enterprise risks, assign an owner, and link threats along with our automated CPIs allowing organizations to quickly determine control performance and level of protection and impact to business risk. It is available for TDI's Cyber Performance Management platform, CnSight. Check out the full article here.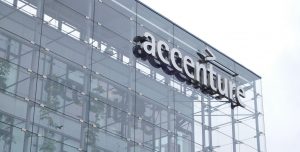 [August 13th, 2021] Accenture hit by LockBit; A Lesson in how to deal with Ransomware— Accenture, a massive global consulting firm, was recently hit by a ransomware attack. Even though Accenture spends a fortune on cyber security, this attack shows the difficulties in protecting a global organization of massive proportions. Accenture beefed up their cyber security defenses in recent years, acquiring multiple security focused companies including Sentor and Novetta, one of the biggest data management companies that the federal government uses. Regardless of how big and robust Accenture's security is, this attack is a stark warning to big corporations—no matter the size, you are always a target. You can find the full blog post here. 
[August 20th, 2021] The Cybersecurity Industry – Something has to change — Cybersecurity has always been a game of constant improvement, and that's never been more true than it is today. If there's ever been a time for change, it's now, because businesses really need to reevaluate how they protect their assets. In just the past year we've had a LinkedIn breach that exposed the data of 700 million users, the T-Mobile data breach which affected 100 million T-Mobile customers, the Colonial Pipeline ransomware attack which disrupted the gas supply chain in most of the east coast, and perhaps the worst of all, the Solarwinds hack that left over 100 of the biggest companies in the world and at least a dozen federal agencies under the watchful eye of Russian hackers. It's clear that something has got to change. You can find the rest of the blog here. 

[August 26th, 2021] TDI Leaders Nominated for 2021 CyberScoop 50 Awards — We are excited to share that some of TDI's leadership has been nominated for the 2021 CyberScoop 50 Awards! Paul Innella, TDI's CEO, has been nominated for the Cyber Industry Leadership award and Jesse Dean, TDI's VP, Solutions, is up for the Technology Leadership award. TDI is proud to have representatives among the nominated and we look forward to finding out the results in October. Here's the link to the full post.