We embrace our purpose. We unite around each other and our clients. We commit without wavering.
We Believe:
Employees are our primary source of strength.
Our clients deserve cybersecurity excellence.
It is our duty and an honor to give back to and participate in our community.
Openness with each other is a cornerstone to our identity and our achievement.
We embody our culture of integrity, diversity, teamwork, and respect.
We are inspired and driven and each of us contributes to and participates in TDI's success.
We have a responsibility to contribute meaningfully to the field of cybersecurity, influence its evolution thru innovation, and set the standard.
Leadership
"Lead people where they don't yet know they need to be, risking with you."
Deborah Dunie
Board of Advisors
Over 30 years' senior-level business experience
Executive VP & CTO CACI
DoD SES Office of Under Secretary of Defense for Intelligence
Board Director SAIC, Alliant Energy, Bricata, Objective Interface Systems
Advisory Board – IEEE Industry, Hopkins Whiting School of Engineering, George Mason Volgeneau School of Engineering, Tufts University Electrical & Computer Engineering, Washington CTO Roundtable Board of Directors
William (Tony) Cole
Board of Advisors
Over 30 years' experience in cybersecurity, risk management, HR, marketing, and related operations
NASA Advisory Council, Member NACO, and Bayshore Networks Advisory Board
(ISC)2 International Board of Directors, co-chairs the Audit Committee and serves on the Strategy Committee
2014 Government Computer News 'Industry IT Executive of the Year' & 2015 inductee into the Wash 100 by Executive Mosaic
Kenneth Bartee
Board of Advisors
Over 30 years' experience management consulting, strategic planning, and M&A support
Board Member Eastpoint Analytics, Quotabelle, GovPlace, & JMU
President Mantech MBI & McDonald Bradley
Chair of Teardrops to Rainbows and advisor to Bite Me Cancer
Provided guidance to CEO of TRS Consulting in strategic sale to NCI
Senior Advisor Suntiva
Paul Innella
CEO, Co-Founder
25 years' experience Cyber SME
Published articles, lectured, conducted interviews
Established & chairs White Hat
Board Member JMU STEM EAC, Children's Foundation Board, WashingtonExec's Cyber Council, & Co-Chair of Children's Corporate Advisory Council
Oba McMillan
Co-Founder, Corporate Assurance
25 years' contracts, finance, IT, operations, facility security, HR/benefits, recruiting
Harvard Applied Math and Econ degree
Worked at Federal Reserve Bank of NY
Personally consulted on dozens of cybersecurity engagements
Jesse K. Dean
Vice President, Solutions
20 years' leading & delivering cyber services & solutions
FedHealthIT Innovation Award winner
Led $130M high-visibility AWS IaaS contract thru 2 federal healthcare open-enrollment periods & managed $11M DoD cybersecurity program
Eric Martin
Vice President, Services
Over 30 years' experience supporting full-range of ICT projects including infrastructure operations, cyber security and software development
Extensive background in managing P&L and revenue generation across multiple customer markets
Managed numerous consulting engagements in support of key federal government programs
Liz Sutton
Vice President, Strategic Programs & Operations
23 years' working for Fortune 100 & 500 companies in a wide variety of global or multi-national roles
Global consulting projects, knowledge management, operations, business continuity, & regulatory compliance
11 years management focused on creating new teams, capabilities and plans to achieve strategic objectives
Dale Shigekane
Director, Defense Division
30 Years' IT and Cyber Leader across the DoD Portfolio
Chief Information Officer, Naval Special Warfare Group
Conducted global operations in Iraq, Afghanistan, Djibouti, Bahrain, & Korea
Managed risk of assets valued over $250M
Harbir Mannshaiya
Director, Civilian Division
Over 23 years' experience progressively escalating senior Program Management experience in Federal Civilian Agencies
Successfully led diverse teams in establishing Cybersecurity, Privacy & Physical Security Programs, Agile initiatives, and Large Scale & Enterprise-Wide Technology Transformations
Recognized as a high performing leader committed to capability development of all team members and client satisfaction
Scott Raspa
Director, Sales and Marketing
17+ years' experience in sales and marketing
Has grown organizations from pre-revenue to over $10M in ARR
8+ years' experience in cybersecurity growth, customer success, sales, and marketing roles
Has both public and private sector experience
Christopher Espiritu
Deputy Director of Defense Division
Over 15 years' IT and Cyber Management within the Navy and DoD
Successfully led teams in Cyber Operations, COMSEC, and Accreditation/Authorization programs both Afloat and Ashore
Extensive background in analysis, design, development, testing, and implementation of cybersecurity controls and associated policies
Glancing at Excellence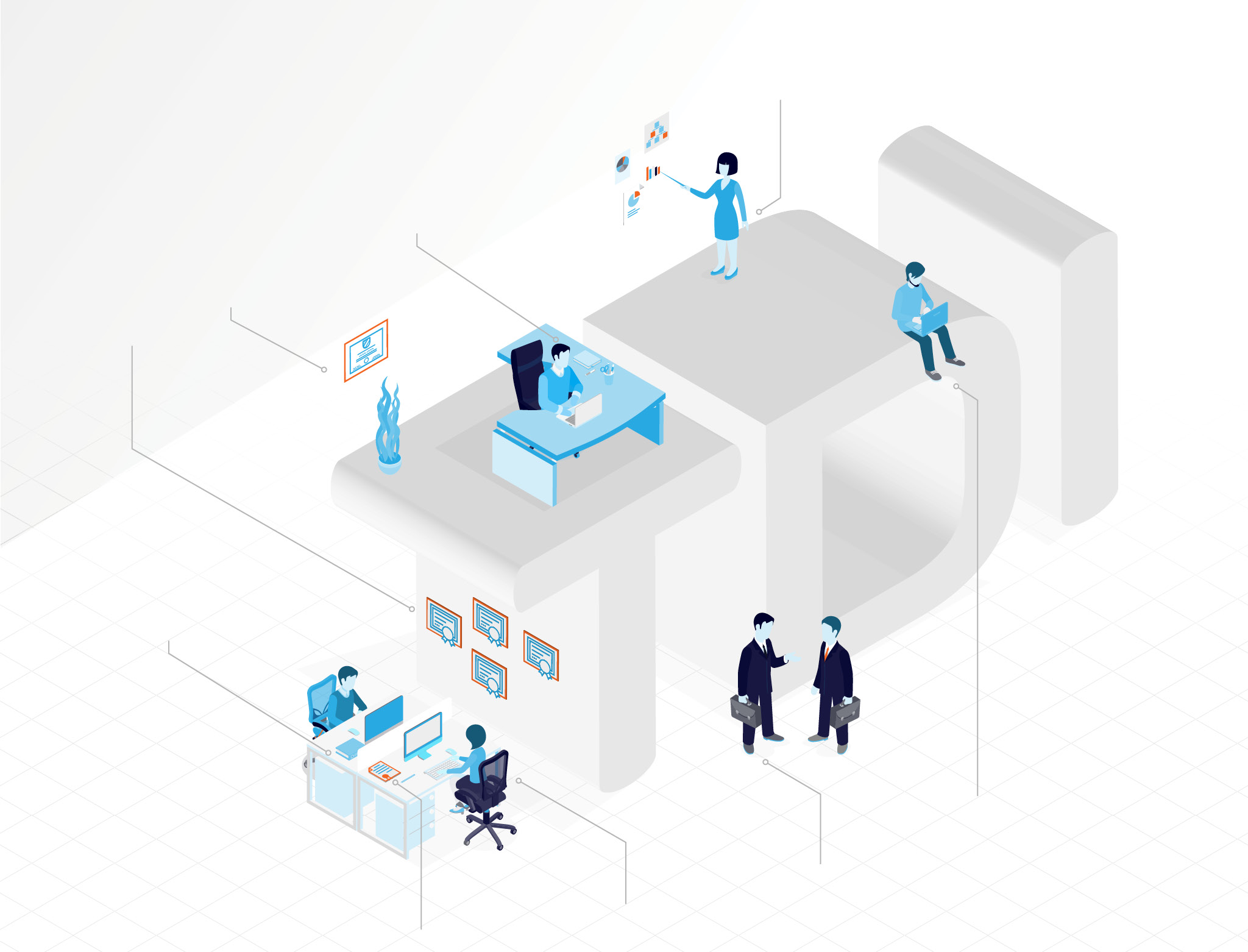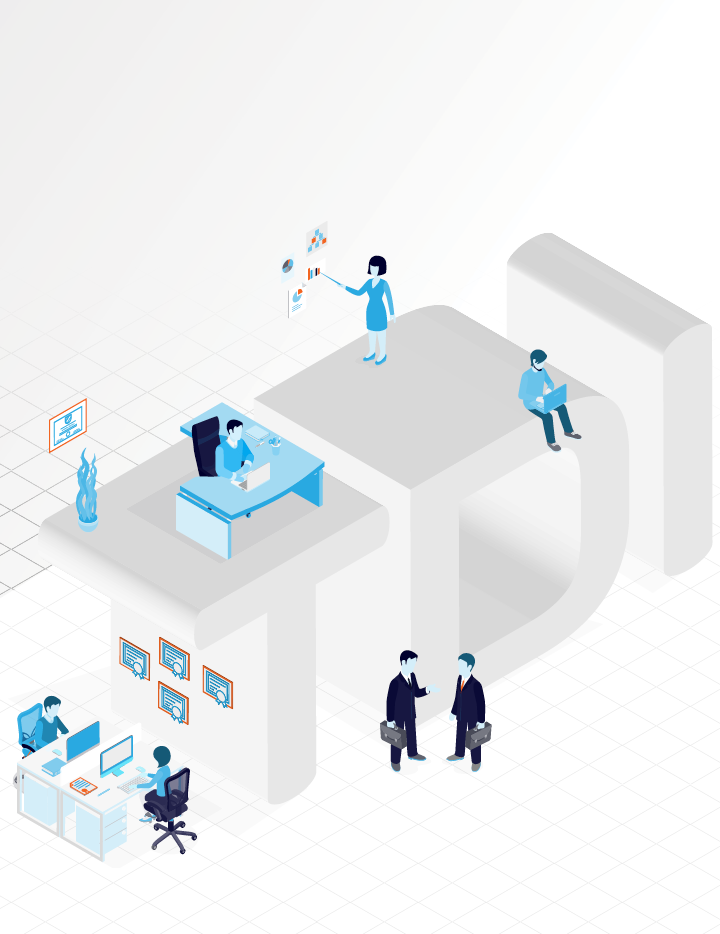 Percentage of TDI's Executive Team that carry DoD 8570 certifications
Percentage of the Executive Team that hold CISSPs and/or PMPs
30+
different certifications received across the team
Percentage of TDI divisions run by PMPs
Dozens
Letters of commendation from Smithsonian CIO, DEA CTO, IMF CISO, USDA FNS CISO, etc.
~100
Speeches delivered & works published
18 Years
Average experience for TDI employees
Percentage of TDI's cyber engineers with DoD 8570 certifications
Present in Our Community
At TDI, we serve our community in many ways, believing it our duty and honor.
See Our Involvement
Philanthropy
TDI is committed, financially & thru volunteering, to dozens of philanthropic causes, especially Children's National.
Cybersecurity Community
To succeed is to participate. We believe strongly in freely sharing our expertise & our R&D work products with the cybersecurity community.
Academia
TDI partners with academic institutions fostering cybersecurity curricula & STEM, including sponsoring cyber programs at schools like JMU.
News
More News
April 6, 2021
TDI is proud to have been recognized by the DOL Honoring Investments in Recruiting and Employing American Military Veterans (HIRE Vets) Medallion Program, the only Federal award recognizing exceptional achievement in veteran employment.
January 6, 2021
TDI is excited to be continuing our support of a DoD hardware-software suite for government Internet of Things (IoT) applications. To support this emerging technology, TDI will be providing requirements definition and architecture design expertise while working to improve the system's cybersecurity posture and overall system resilience. Our team will also be exploring ConOps issues for enhancement of system accreditation steps in the pursuit of RMF Authorization.
January 5, 2021
TDI was recently selected to provide expertise in support of Children's National Hospital security event and log management (SIEM) implementation. TDI will provide subject matter expertise to advise in architecture, design, development, build, deployment, and configuration of the SIEM. TDI will help ensure a resilient and properly-sized solution that facilitates incident detection and response capabilities.
November 13, 2020
TDI announces a multi-year contract award with Ogilvy for continuous monitoring and A&A. This work pairs TDI's innovative tech-enabled compliance and security services with our cybersecurity management platform – CnSight, to more effectively identify and manage risk.
Careers
Become one of our team and change the future of cybersecurity.
Join Us
Work where you can truly change the direction of cyber.
Innovate. Solve. Develop. Lead.
Be a part of something different, a culture focused on "We Can."
Our Contract Vehicles
Looking for a way to work with us – here's a list of some of our contracts.
Navy Authorizing Official (NAO) DIACAP C&A and RMF A&A Services
FNS Information Security Engineering Support Service
Communication Security (COMSEC) Electronic Key Management System (EKMS) Support
U.S. General Services Administration (GSA) Schedule 70 Contract GS-35F- 0414U and Highly Adaptive Cybersecurity Services (HACS) SINs
ITE Security Master Services Agreement
SeaPort-e Next Generation for The Navy Systems Commands, ONR, MSC, & USMC
Unilever Security Services Master Services Agreement
Enterprise Cyber Security MSA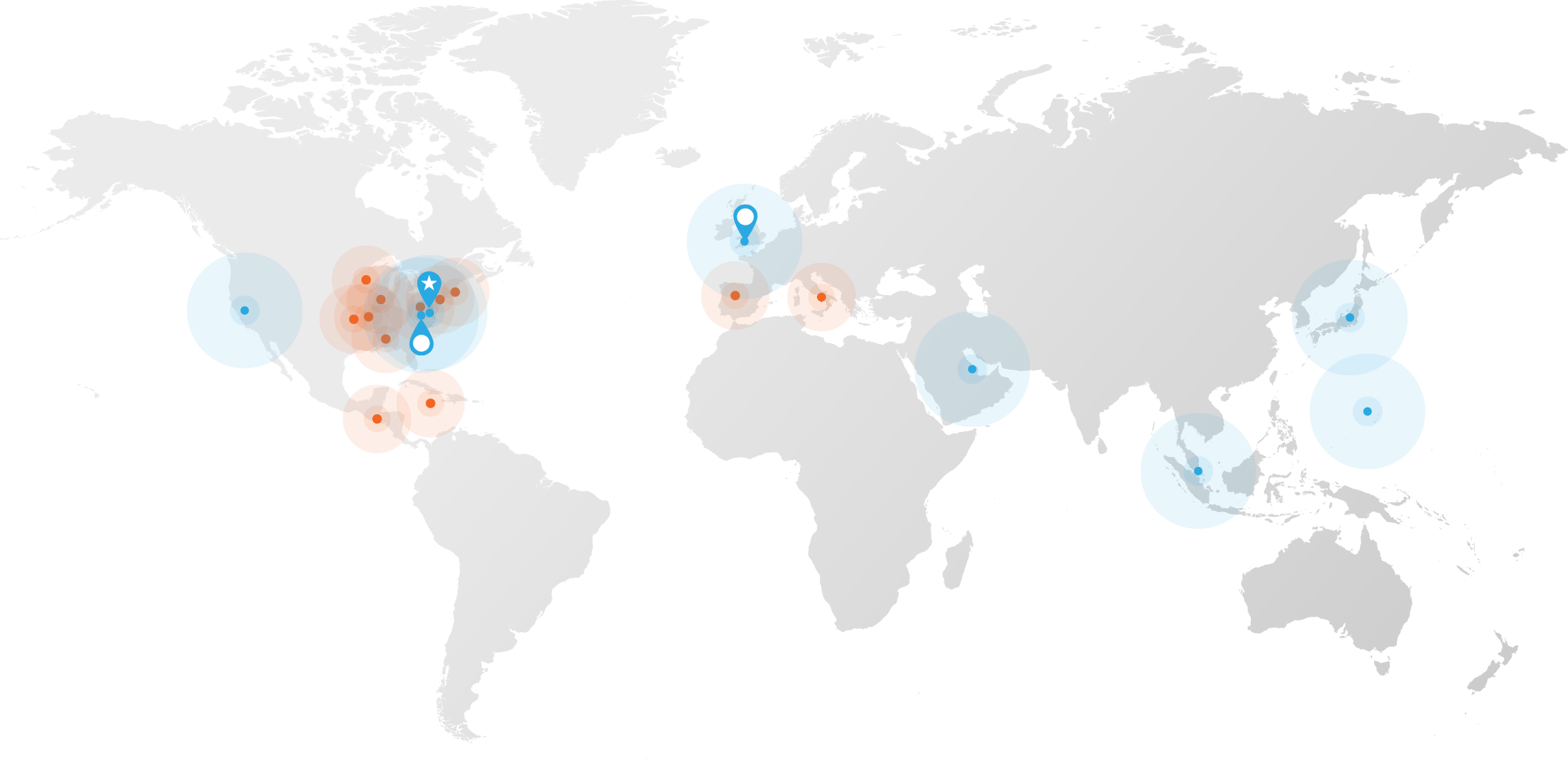 Global Presence
Places We've Worked
Places We're Working
Employees working on customer site
Speak with us about how we may improve the future of cyber together.