We embrace our purpose. We unite around each other and our clients. We commit without wavering.
We Believe:
Employees are our primary source of strength
Our clients deserve cybersecurity excellence and nothing less
Employees should enjoy their work, feel part of TDI, and share in its reward
It is our duty and an honor to give back to and participate in our community
Total access to senior management and openness with each other is a cornerstone to our success
Our work environment promotes and rewards employee initiative
Our well managed growth preserves our culture
We have a responsibility to contribute meaningfully to the field of cybersecurity, influence its evolution, and set the standard
Leadership
"Lead people where they don't yet know they need to be, risking with you."
Jesse K. Dean
Senior Director Solutions
20 years' leading & delivering cyber services & solutions
FedHealthIT Innovation Award winner
Led $130M high-visibility AWS IaaS contract thru 2 federal healthcare open-enrollment periods & managed $11M DoD cybersecurity program
Rob Innella
VP Business Development
30 years' BD & Sales experience and P&L management
VP of Avanade Federal, grew organization from $0 to $30MM & >100 employees
Grew private and public markets and built and managed sales and delivery teams, methodologies & operations
Les Buday
President & COO
30 years' IT and cyber leader for Federal & commercial
Previously VP at PrimeScape & Stanley
Provides executive leadership, program management, and technical solutions to TDI & its clients
Oba McMillan
Co-Founder, Corporate Assurance
 25 years' contracts, finance, IT, operations, facility security, HR/benefits, recruiting
Harvard Applied Math and Econ degree
Worked at Federal Reserve Bank of NY
Personally consulted on dozens of cybersecurity engagements
Paul Innella
CEO, Co-Founder
25 years' experience Cyber SME
Published articles, lectured, conducted interviews
Established & chairs White Hat
Board Member JMU STEM EAC, Children's Foundation Board, WashingtonExec's Cyber Council, & Co-Chair of Children's Corporate Advisory Council
Glancing at Excellence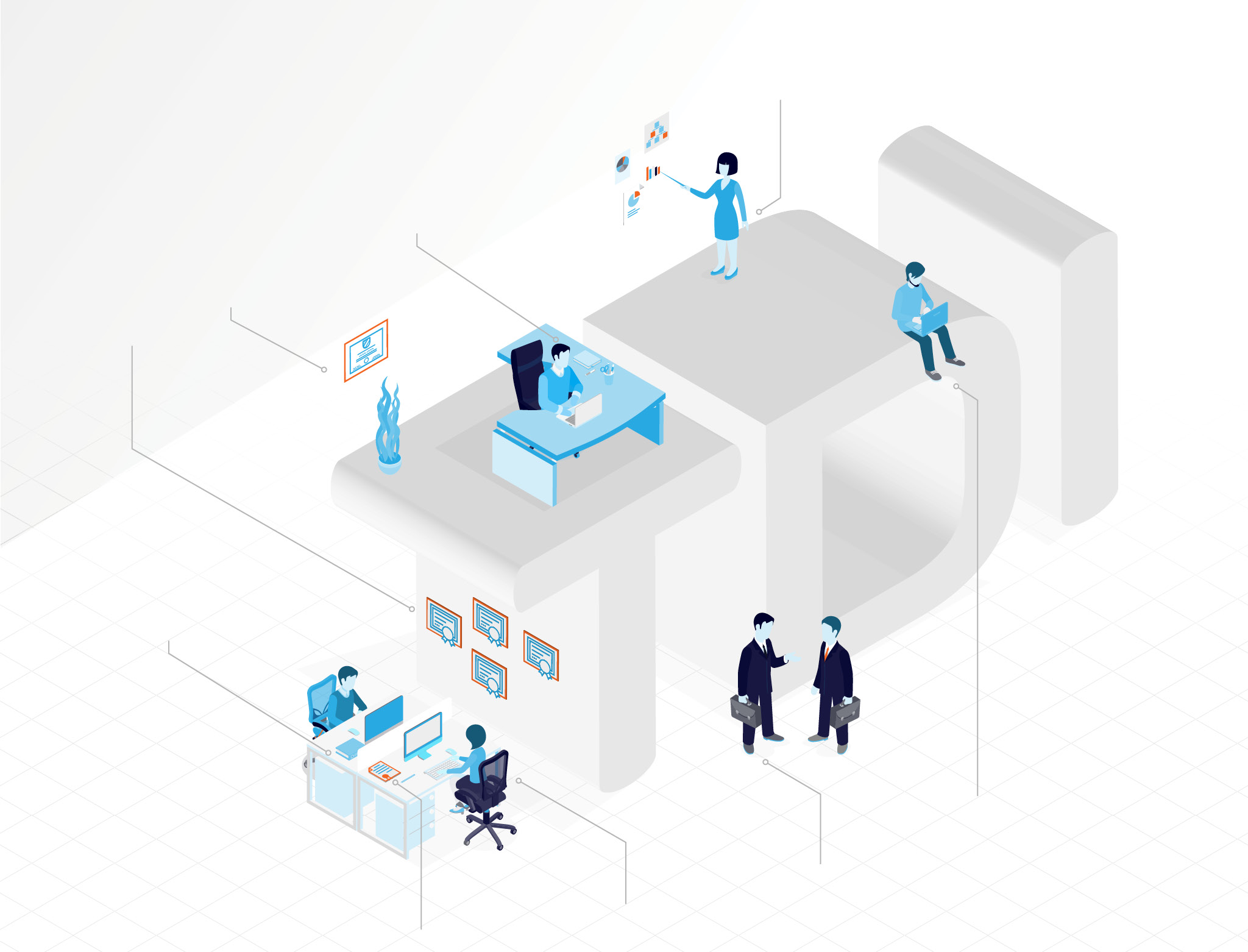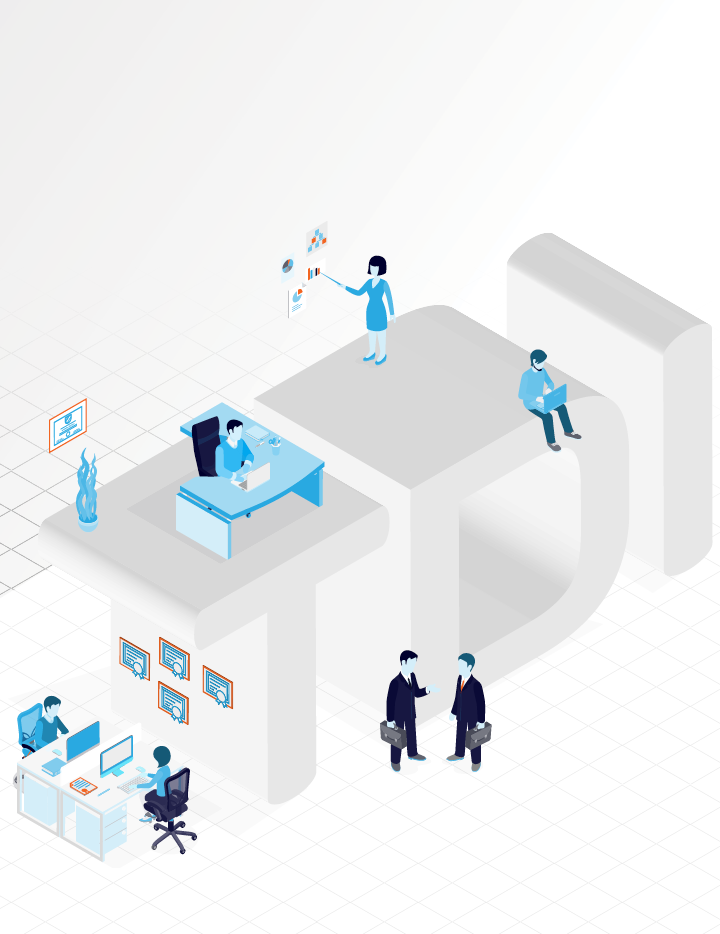 Percentage of TDI's Executive Team that carry DoD 8570 certifications
Percentage of the Executive Team that hold CISSPs and/or PMPs
30+
different certifications received across the team
Percentage of TDI divisions run by PMPs
Dozens
Letters of commendation from Smithsonian CIO, DEA CTO, IMF CISO, USDA FNS CISO, etc.
~100
Speeches delivered & works published
18 Years
Average experience for TDI employees
Percentage of TDI's cyber engineers with DoD 8570 certifications
Present in Our Community
At TDI, we serve our community in many ways, believing it our duty and honor.
See Our Involvement
Philanthropy
TDI is committed, financially & thru volunteering, to dozens of philanthropic causes, especially Children's National.
Cybersecurity Community
To succeed is to participate. We believe strongly in freely sharing our expertise & our R&D work products with the cybersecurity community.
Academia
TDI partners with academic institutions fostering cybersecurity curricula & STEM, including sponsoring cyber programs at schools like JMU.
News
More News
April 19, 2019
TDI was awarded a master order agreement contract under the FAA eFAST vehicle to provide Engineering Services, Computer Systems Support, and Computer/Information Systems Development.
April 19, 2019
TDI was awarded an indefinite delivery, indefinite quantity (ID/IQ) contract for Seaport Next Generation, the next iteration of the services contracting vehicle previously referred to as SeaPort-e. This will enable TDI to continue its long history of supporting U.S. Navy and U.S. Marine Corps. mission objectives.
April 18, 2019
TDI wins contract with partner Aptima, Inc. for Phase I of a USAF SBIR Project (IRON PIPE), to provide research and development work for a reusable, standards-based hardware-software suite that assures efficient implementation and mitigated deployment risk for government Internet of Things (IoT) applications.
April 17, 2019
TDI's IT Schedule 70 contract was awarded Highly Adaptive Cybersecurity Services SINs by GSA, to provide the Government rapid ordering and deployment of Risk and Vulnerability Assessment, Penetration Testing, Cyber Hunt, and Incident Response services
Careers
Become one of our team and change the future of cybersecurity.
Join Us
Work where you can truly change the direction of cyber.
Innovate. Solve. Develop. Lead.
Be a part of something different, a culture focused on "We Can."
Our Contract Vehicles
Looking for a way to work with us – here's a list of some of our contracts.
Navy Authorizing Official (NAO) DIACAP C&A and RMF A&A Services
FNS Information Security Engineering Support Service
Communication Security (COMSEC) Electronic Key Management System (EKMS) Support
U.S. General Services Administration (GSA) Schedule 70 Contract GS-35F- 0414U and Highly Adaptive Cybersecurity Services (HACS) SINs
ITE Security Master Services Agreement
SeaPort-e Next Generation for The Navy Systems Commands, ONR, MSC, & USMC
Unilever Security Services Master Services Agreement
Enterprise Cyber Security MSA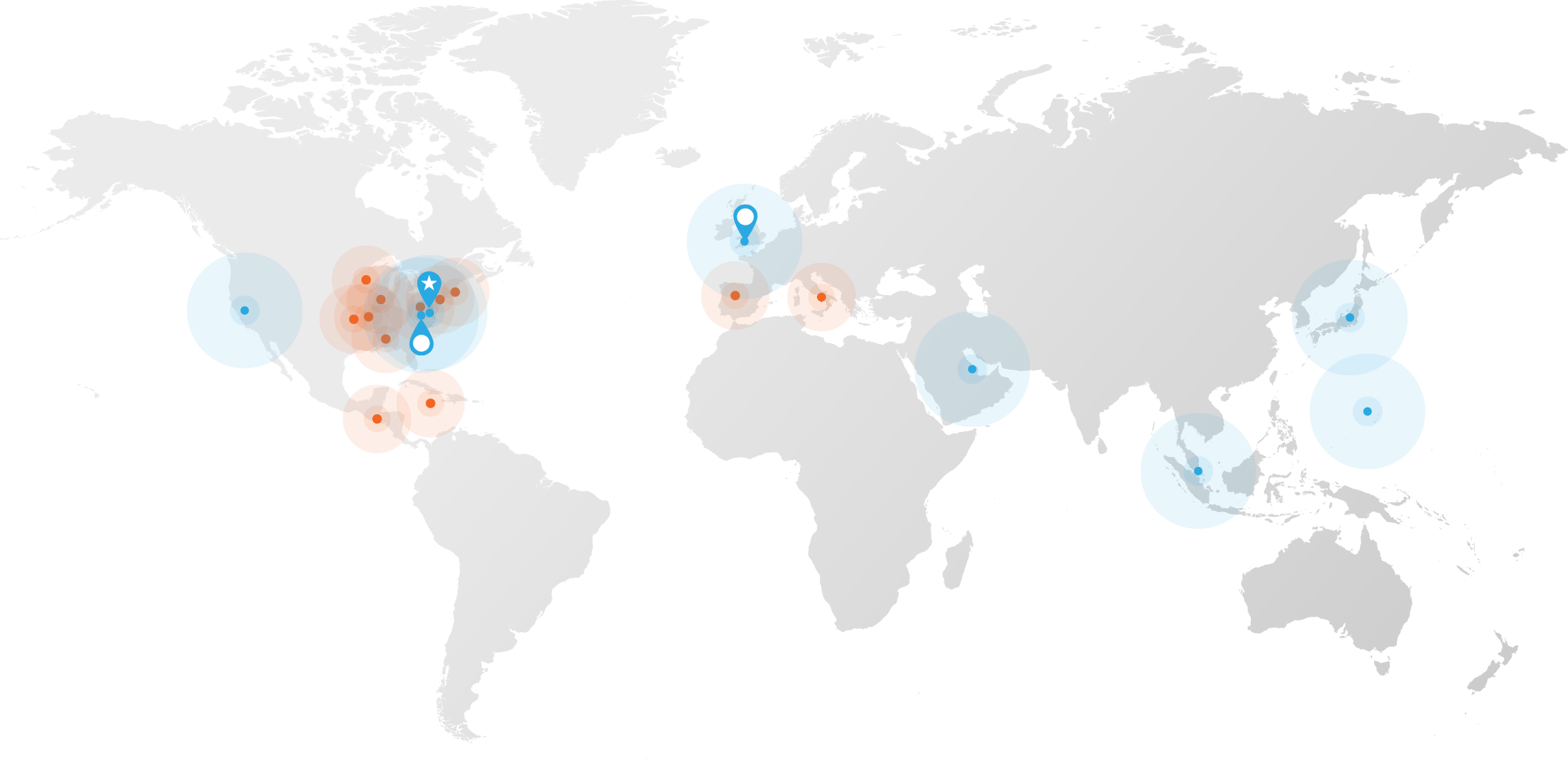 Global Presence
Places We've Worked
Places We're Working
Employees working on customer site
Speak with us about how we may improve the future of cyber together.