We've been busy here at TDI for the last month and we've been hard at work on producing some big content that we will announce soon. Here are the highlights of our regular blog content, but keep an eye out on our blog page, Twitter, and LinkedIn to see the latest from us. 
This month we've focused on our outlooks for the coming year. We put together blogs relating to the trends that CISOs specifically should watch out for, a primer on zero-trust security, and a modern analysis on cyber warfare and what it might mean for the Ukraine-Russia conflict. More information can be found below, or by checking out each of those blogs individually.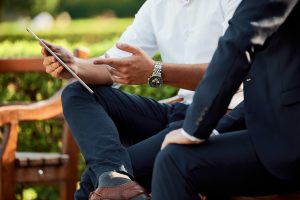 [February 1st, 2022] Top 7 Trends CISOs need to keep a close eye on in 2022 — Last year, our predictions for 2021 focused on ransomware, covid scams, and employee burnout, among others. In hindsight, most of those predictions not only came true, but are still issues for 2022. This year, we want to tailor our predictions to be more specific to what CISOs should be prepared for. While we will still see widespread phishing attacks, cloud-based services security loopholes, the following predictions are what CISOs can do to prepare for the next year of predictable—yet often, not protected against—trends. By describing and detailing what to expect in 2022, companies should have a good grasp on where they generally need to beef up their defenses, mitigate cyber risk, and prepare for the year to come. Check out the list in the full blog post here.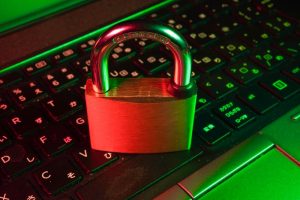 [February 10th, 2022] Zero Trust: What it is and what it is not — Over the last several years, one of the trendiest topics has been the idea of zero trust security. In Microsoft's Zero Trust Adoption Report from last year, Microsoft claims that the rapid hybridization of the workplace has rapidly accelerated the adoption zero trust strategies, now at least partially adopted at 72% of organizations. If you take a look at just about infosec social media platform you'll see many a post, video, or podcast extolling the virtues of zero trust security. But to many, it is a nebulous concept at best, a buzzword for the maximal extension of the principle of least privilege. While it can seem like a marketing buzzword if you stare too long into the depths of infosec social media, there's more to it than that. Check out the full blog here to see the rest.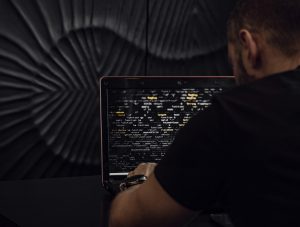 [February 22nd, 2022] A modern analysis on cyber warfare and what that means for the future — For decades, cyber warfare has been a constantly evolving phenomenon. While not the first, an example that immediately jumps to mind for most is the infamous 2010 Stuxnet hack. An immensely complex operation that managed to subtly interrupt Iranian nuclear centrifugal operations, Stuxnet completely warped our understanding of the use of cyber capabilities as a weapon. While conventional weapons could have halted Iran's nuclear development program through use of force, they could never have done so without igniting a global conflict. Thus, cyberweapons have become the tool of choice for disrupting geopolitical adversarial operations, specifically because of their plausible deniability and discrete nature. With tensions rising in eastern Europe and a history of aggressive state-sponsored cyberattacks in the region, we think that now is a good time to look at what we see today and what the future might look like in the domain of cyberwarfare. You can check out the full post here.